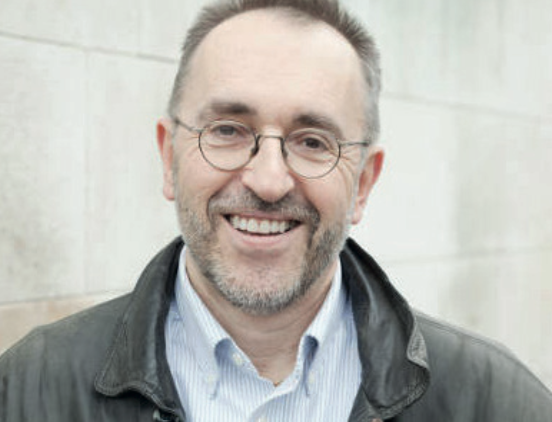 Michael Staringer
Agent / Producer

In High School Michael studied classical guitar. He hit the airwaves as a DJ and remained on the air for 25 years, hosting a daily morning show til August 2004. Among Michael's greatest interests are musical theater, travel and the internet.
Agent:
That is one of Michael's first lines to every artist he looks after.
"The first no in the negotiation process", Michael continues, "is when the real fun starts for me".
Michael is also Broadway composer Frank Wildhorn's representative in Europe and Asia and works closely on all the European and several Asian productions of Frank's work. He did the European press for Pia Douwes' Broadway debut as Velma Kelly in "Chicago".
Producer:
"I love bringing people together, and that's what a producer does"
He co-produced the "Elisabeth 10th Anniversary Concert" at the Vienna Konzerthaus where original cast members of 7 countries (Austria, Hungary, Holland, Sweden, Germany and Japan) were united on stage. One of Broadway's leading critics Ken Mandelbaum wrote about the Live Recording:
"There have been numerous CDs and several Japanese videos. But the latest recording of Elisabeth is special … with the audience going wild throughout, this is an enjoyable disc, documenting what was clearly an emotional occasion."
Amongst Michael's other productions were the concert series "Leading Ladies", "Leading Men", his first US production was Brian Quirk's play "Mapplethorpe", at the renowned Provincetown Theater in 2004.
He is Executive Producer of the world premiere recording of Leonhard Bernstein's "Peter Pan" (#8 Billboard Classical) starring Broadway star Linda Eder and Daniel Narducci (musical director and "father" of the project: Alexander Frey). Other projects include "Paul Schwartz' ARIA", which world premiered in Denmark in fall 2006, "Short Tenors – and a dead Soprano", a musical comedy by Glenn Richard Treibitz, which had workshops in New York, Los Angeles and Provincetown, a run in Seoul, South Korea, and the concert "Wildhorn&Friends" (Double CD on MG Sound), where he serves as artistic supervisor.
Michael also does a series of lectures for the Vienna Conservatory of Music as an introduction into the business for the 3rd and 4th year students. He also started to lecture at the University of Utah in Salt Lake City (Musical Theatre Program) in 2013. Due to his work with composers Frank Wildhorn, Martin Lingnau and several writers and creatives Diabelli Management represents, a special focus is also the development of new musicals.
Your job is to be good on
stage, I am behind you and
deal with the rest!